You know, I didn't really like where this blog was heading; it sounded too instructional and too ' like everybody else'. I guess that comes with not knowing really what to say because I think it won't impact anyone except myself as I work in the lonely little basement at home.
So while I'm looking for a gig ('cuz I have to), I'm burning the midnight oil designing stuff, learning C# and performing audiobook VO.
Yeah, I'm not like any game designer you've ever met; I have theatrical training and I'm pretty good at it, if I say so myself. But instead of auditioning everywhere, I decided to stick to my Adventure Game roots and hone my craft to VO games I make with a few of my friends when the time comes.
I never divulge my other talents when talking to industry folks;  their eyes glaze over if it isn't about what language is hot at the moment, Unity vs. Unreal and, most importantly, what convention are you going to hit. I'm industry by proxy, not by grooming (Note: I was going to take my LSATs for law school before I left college and pursued a career in Television before games). I left Hollywood because I've always been a gamer at heart, but it saddens me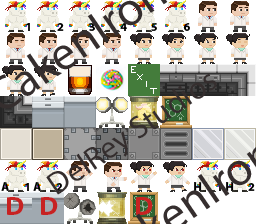 that many people in the industry don't talk about their real life…we all
have one that's not saturated in pixels, why not share it?
Maybe it's not spoken loudly enough, but it's kinda fucking awesome that not everyone who does games came from games. It's kinda fucking awesome that no one drinks from the same pitcher of red Kool-Aid even though they still love Kool-Aid. That's what makes games art, the massive diversity of those folks who want to something that will bring enjoyment to other people.
For cash, I do VO work, some film, some TV, more theater t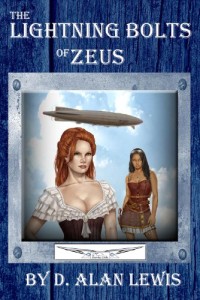 han most, but I look forward to the day where I can meet and actually have a creative conversation about design processes with some of my heroes. While I'm designing Cap'n Sparkle's Revenge, I'm currently contracted to read a Steampunk novel by D. Alan Lewis, and a mystery romance series by Marla Josephs.
And that's perfectly fine. It would tickle me pink if the industry was a little less afraid of admitting that we're all a modge podge of weirdly artistic tech people. God knows I am.
* I do have Amazon affiliate links on some of the stuff I write about. I promise they won't be tacky and it's stuff that I already own! None of that paid review jazz!*